The NFT Restaurant Boom and the Food Metaverse: 3 Trends To Watch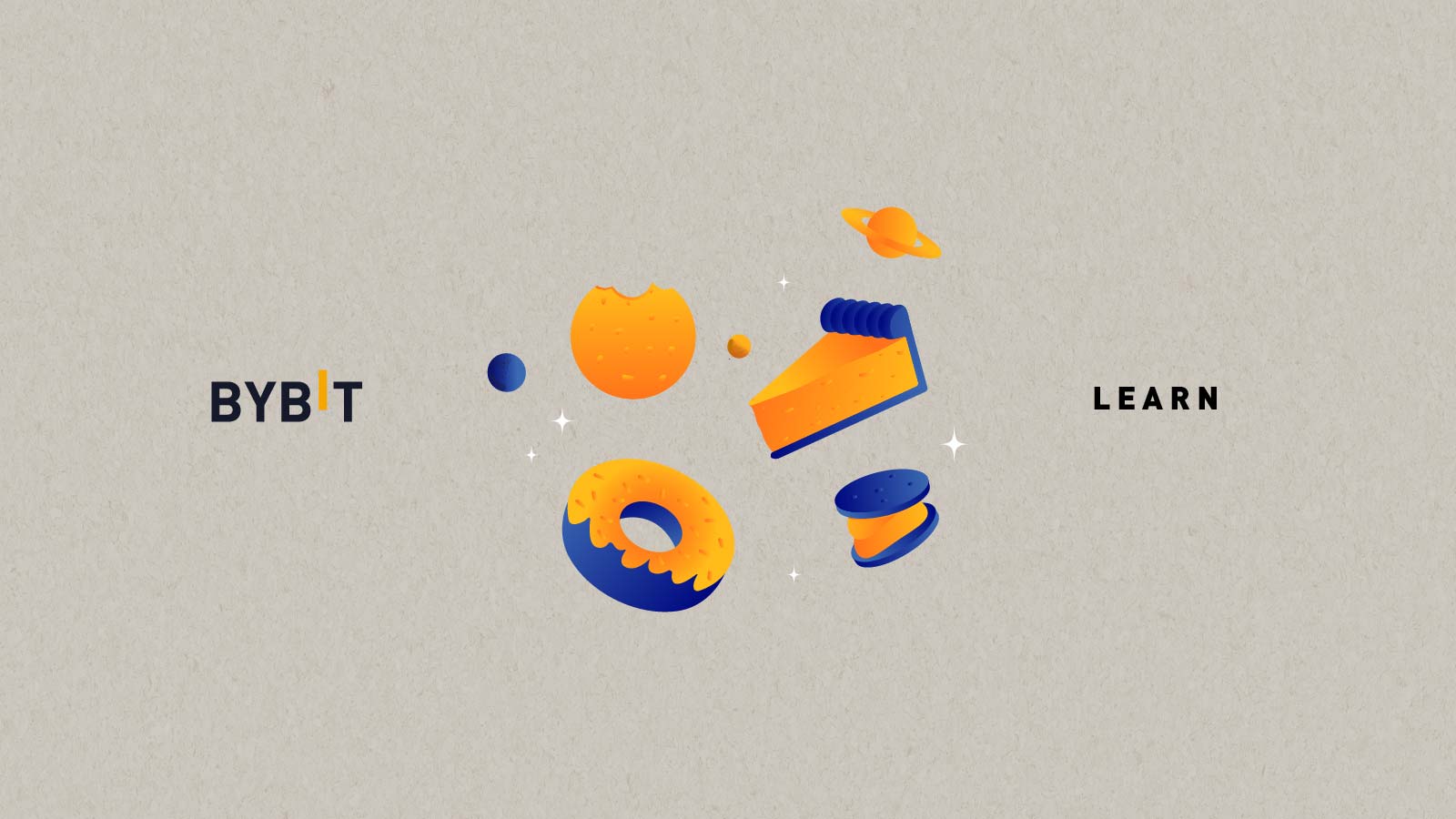 The term "metaverse" has come to mean a lot of different things for different people. For some, it's a joke and a silly marketing gimmick. But for others, it's the next huge breakthrough in technology. Despite the palpable confusion about what "metaverse" even means, numerous industries are already moving to get a piece of the pie — including the food and restaurant industry. 
If futurists are to be believed, we may soon be conducting a large portion of our lives in virtual reality by adopting digital avatars to work, shop, socialize, exercise — and even date. But where does food fit in? Since it's not (yet) possible to eat an actual meal in a virtual world, food experiences in the metaverse are about more than the literal consumption of food. 
Chefs, restaurateurs and foodies are using the so-called "foodverse" as a place for people to form real-life relationships through exclusive dinner clubs and restaurants, invest in food and beverage companies, raise funds for charitable causes, and more. 
Much of the utility of the foodverse centers around NFTs, or non-fungible tokens. In simple terms, NFTs are tokens which represent an immutable record on a blockchain that can function as an irreplicable digital receipt for almost anything. NFTs have emerged as a new way to define ownership in a digital setting. Owning one signifies that you have exclusive ownership over something in the virtual space. 
In this guide, we're going to cover what the food metaverse is, and take a look at three of the biggest trends currently cooking up a storm in the foodverse. 

The Food Metaverse (or "Foodverse")
The food metaverse — or foodverse — is a virtual world that combines elements of food, NFTs and gaming on the blockchain. In the foodverse, recipes, ingredients and dishes are all available as NFTs, which can be traded or used as in-game items. 
The foodverse is a part of the metaverse, which is a virtual world that can be accessed by virtual reality (VR) headsets. In its current form, the metaverse is largely being driven by the gaming world, with game developers releasing a variety of open-world gaming systems that feature advertising and product placements for real-world goods and services. 
The metaverse is currently very limited since it basically looks like a game and requires expensive gear to access. Even with a high-end VR headset, it doesn't feel real yet. It might become more immersive and realistic, as VR technology continues to be refined, but no one can say with absolute certainty when that will happen. It could be in five years — or perhaps closer to 20 years. 
Image source: Unsplash
Envisioning a Future in the Foodverse
Businesses that are currently investing in the metaverse, including those in the food industry, are banking on its future potential. For example, big industry names like McDonald's and Panera Bread have already taken steps to ensure that their exposure in the real world carries over into the metaverse by filing trademark applications. 
In addition to brand awareness, virtual restaurants are expected to serve as meeting places within the metaverse — and that's a potential source of revenues. For example, restaurants could sell advertising for other businesses, and offer virtual goods and services that can be delivered in the physical realm. 
Big businesses are banking on the metaverse becoming as intertwined with society as websites and social media are currently. Back in the '90s, businesses balked at the idea of having any sort of online presence. Today, a business can't survive without one. The metaverse has the potential to become the next commercial frontier.
3 Trends to Look For
Whether you're a foodie or an avid NFT collector, here are three major trends in the foodverse worth keeping an eye on:
Food NFTs: NFTs in the foodverse range from collectibles depicting images of food, and one-of-a-kind recipes by renowned culinary personalities and foodies, to tokens that give access to exclusive NFT dining experiences. 

NFT Memberships: Many projects have popped up that give NFT holders access to exclusive clubs. In the food metaverse, NFT memberships offer exclusive access to physical restaurant locations and food-related subscription services. 

Charity and Social Causes: Numerous organizations have created NFT collections whose proceeds go to charitable causes or community-focused social events. Some have even turned their charity efforts into annual events with seasonal NFT releases. 
There's a lot to unpack here, so we're going to take an in-depth look at each trend in the next section. Keep in mind that the food metaverse is still in its infancy, and it will take years to figure things out. However, it can't hurt to get a head start in this new space, which is essentially what major brands like McDonald's are doing. Getting in early and filing trademarks for virtual services ensures businesses will have legal recourse if their brand is tarnished in the virtual world.
1. Food NFTs
NFTs aren't just some niche concept for crypto enthusiasts; they've become a new way for brands to raise awareness and promote engagement with fans. In the food industry, NFTs can function as gateways to exclusive dining experiences, as well as tradable collectibles, such as art or recipes. 
Food Art NFTs
Image source: Fast Food Punks
Food art NFTs are exactly what they sound like: NFTs that depict the art of food, often in whimsical or unlikely scenarios. A good example of a food NFT art collection is
Fast-food giants Taco Bell, Burger King, Pizza Hut and McDonald's have all released NFT collections in marketing campaigns. Taco Bell paved the way when it launched its NFT collection in March 2021 featuring illustrations of its menu offerings. Earnings from the sale of the collection were donated to charity. 
Not to be left behind, alcohol and beverage brands ranging from Glenfiddich and Hennessy to Bud Light and Dictador have all announced their own NFT collections. Even celebrity chefs are jumping on the bandwagon. Tom Colicchio, who is a judge on Top Chef, announced in December 2021 that he was launching CHFTY Pizzas, a collection of 8,888 NFTs that feature digital art pieces of pizza. 
Launching food art NFTs has become the newest marketing medium for food brands in a bid to drive greater brand recognition. The jury is still out on whether this is the future of marketing — or if it's just another fad that will soon fizzle out. 
NFT Recipes
Stella Artois auctioned an NFT recipe for fried chicken. Image source: Charitybuzz
Foodies already collect recipes, so it's unsurprising that some brands and restaurants are releasing collectible NFT recipes. NFTs aren't limited to just pictures and video clips, as they can also hold text files such as digital recipe cards. 
In July 2021, Stella Artois auctioned an NFT of celebrity chef Marcus Samuelsson's signature Fried Yardbird recipe. The NFT included an image of the cooked dish and a one-of-a-kind video of Samuelsson sharing kitchen prep tips. Proceeds from the auction were donated to the James Beard Foundation. 
Marketplaces where chefs and foodies can mint recipe NFTs and sell them have also popped up. For example, Recipe NiFTy allows anyone to create and sell recipe NFTs on its platform. The recipe NFTs are coded in a way that enables creators to collect royalties from the secondary sale of their creations. 
Digital Dining Experiences
Image source: Unsplash
Big brands and independent restaurants are offering metaverse food experiences that include tie-ins with their real-world locations. Chipotle was among the first major food industry names to offer virtual dining experiences to the public. For Halloween 2021, Chipotle created a virtual restaurant) inside the gaming platform Roblox to give away $1 million worth of burritos. Anyone could enter the virtual space and get a promo code, redeemable at any Chipotle location in the physical world. 
In Dubai, a metaverse establishment called MetaTerrace offers visitors a virtual restaurant for food and beverages that merges the digital and physical worlds. Visitors can access the digital space through a VR room — and enter a whole new realm where they can meet other crypto enthusiasts, and participate in crypto-related discussions. 
Some brands are in the process of creating virtual places. For example, McDonald's has filed ten trademark applications for virtual services to make sure its brand is protected from trademark infringement in the metaverse. It filed a trademark for McCafe, a space for hosting online events and virtual concerts in the metaverse whose NFT-backed tickets can be purchased using crypto. It also filed a trademark for McDelivery, which is a metaverse restaurant where visitors can order food that will be delivered to their real-world locations. 
Panera Bread has similarly filed a trademark application for its own metaverse restaurants, as well as NFTs that could be used to buy virtual food and beverages. It's unclear when these virtual/real-world restaurants will be opened. 
The above examples are a preview of what we can expect to see in the future as the next generation of diners turns to the metaverse to discover new places to eat by first visiting them inside a virtual universe.
2. NFT Memberships
Image source: Flyfish Club
Another prominent use case for food NFTs is giving NFT holders membership and access to exclusive restaurants. For example, in 2021, Chef Josh Capon of Lure Fishbar announced that he was creating Flyfish Club, dubbing it the "world's first NFT restaurant." 
Anyone who buys a Flyfish Club NFT gains "unlimited access to a private dining room" at the restaurant's New York location, which will include a fine-dining space, omakase room, cocktail lounge and outdoor space. Flyfish Club NFT holders earn exclusive access to the NFT restaurant without having to pay any monthly or annual dues, although they still have to pay for food and drinks. 
Another notable example of an NFT membership/subscription is the Bored Breakfast Club, an NFT collection minted on Ethereum featuring 5,000 unique breakfast scenes. Bored Breakfast Club teamed up with coffee producer Yes Plz Coffee to offer Bored Breakfast Club members an exclusive roast when they sign up for a Yes Plz Coffee subscription.
3. Charity and Social Causes
Dumpling Mafia NFTs being sold on OpenSea. Image source: OpenSea
NFTs in the foodverse have become a powerful fundraising vehicle, and numerous NFT collections have been released as a means of raising funds for social causes and for organizing community-oriented events. 
For example, PizzaDAO is behind the NFT project, Rare Pizzas, a collection of 10,000 baked pizza NFTs created in collaboration with more than 300 artists from around the globe. Proceeds from the sale of the pizza NFTs were used to buy free pizza for people worldwide on May 22, which is Bitcoin Pizza Day. In 2021, the project spent over $300,000 at more than 300 pizzerias in over 60 countries to throw the world's largest pizza party. The organization has made the concept an annual event and is already at work organizing the global 2022 pizza party. 
The Bottom Line on the NFT Restaurant Boom
It might not look like like it today, but NFTs and the metaverse have abundant potential for marketing, sale of virtual goods and services, and cross-promotion opportunities through virtual meetup spaces and blockchain technology. Check out our guide to NFTs to learn more about how they work — and visit the Bybit NFT Marketplace if you're ready to buy your first NFT.