What Is the Best Cryptocurrency to Invest in (2022)?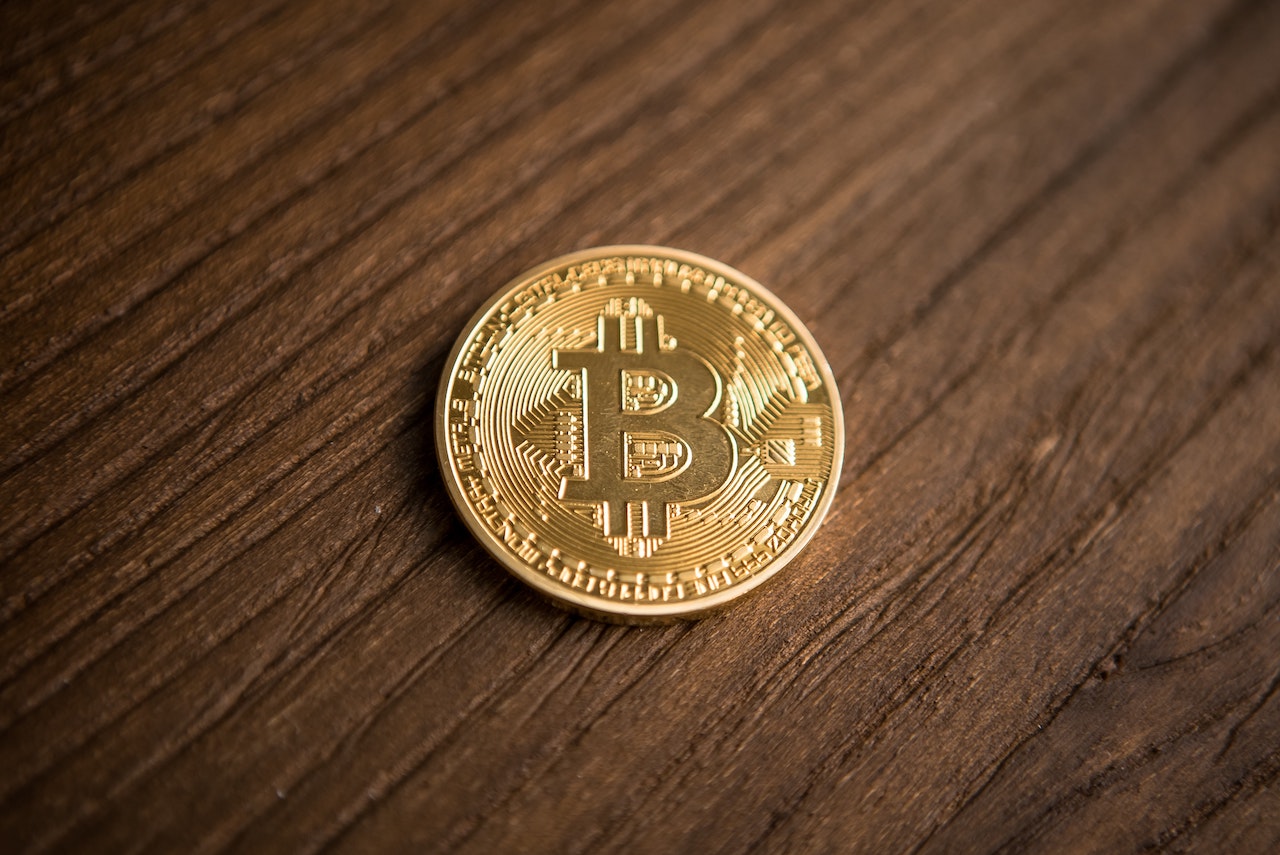 It has been a wild year for everyone and even for the cryptocurrency market.
In March, as the world wised up to the COVID-19 pandemic, markets crashed amidst the uncertainty. Bitcoin plunged briefly under the $4,000 mark, while Ether (the second-biggest cryptocurrency market cap after Bitcoin) fell under $120. Both have recovered handsomely but are BTC and ETH remain an excellent choice to invest in, or there are better alternatives that worth your time.
The best cryptocurrency to invest in depends on what your aims are as an investor. The ultimate aim will always be to make money, but the different strategies and a cryptocurrency prospect yield different results. A less volatile coin is more suitable for beginners, while advanced investors believe it is an opportunity for profitable gains.
Different Types of Cryptocurrency Investors
The differences between crypto investors or traders are distinguishable based on their expertise, experiences, and trading styles. Here are some of the examples:
The Beginner Investors
Beginner investors possess a curious trait about crypto. Most beginners would start by getting to know the key terms in the crypto ecosystem. Understandably, they are most likely to invest in a small amount of BTC first before dipping their toes further in the water. 
First-time investors in crypto are a rapidly growing breed. According to Statista, the number of blockchain wallets worldwide has grown exponentially. The growth expanded with over 7 million users between Q1 and Q3 in 2020 (from 47.14 million to 54.27 million). And the main drivers of this growth are the millennials. Research by Michaelmores LLP (a law firm based in London) has shown that amongst affluent millennials in the United Kingdom, around 20% have invested in cryptocurrencies. This is significantly more than the national average of 3%. 
Another poll of Millennials and Gen Z-ers in the United States revealed that 43% of the respondents thought cryptocurrency could replace the financial systems right now, with another 26% saying it could happen soon. Tellingly, 37% of the respondents also said they don't yet trust cryptocurrencies enough to invest in them. While the main reasons are due to the regulatory concerns and the lack of understanding in cryptocurrency. So, despite the accelerating amounts of people getting into crypto, it's clear there are still some barriers to overcome before mainstream adoption can be realized. 
The Hodlers
No, it isn't a spelling mistake – at least not in crypto terms. HODL, in crypto jargon, means to buy crypto and hold for an extended period. That derives from a post by a user in a Bitcoin forum in December 2013, which stated, "I AM HODLING" after an increase in Bitcoin price. It has gone on to be also interpreted as a convenient acronym – hold on (for) dear life. Basically, it's come to mean to hold on to the asset for the long- term, no matter how tempting it may be to sell. 
Naturally, a hodler will look at the potential for a cryptocurrency to make a profit over a more extended period. Factors in play here may include the currency's potential to achieve mainstream adoption, especially if one isn't looking to sell for another 5, 10, or even 20 years down the line. Some investors may decide to hodl all their assets in their portfolio, while others may choose to hodl some and trade with the rest. 
The Savvy Investors
The savvy investors are well-versed in crypto, trading, and investing in general. While a beginner investor often hesitates, the savvy investor is comfortable making a decision logically to invest in the best cryptocurrency they believed in.
A savvy investor is analytical-focused by evaluating the past performance and setting realistic expectations for an asset. They will also look at what external factors may affect the performance of an investment. Take Bitcoin, for example; the coin halving, predictions, and prospects are considered mainstream adoption. 
The Traders
Some traders may be in it for the short-term, looking to make a profit quickly, while some may take the longer view and focus more on the long-term. There are some differences between the two:
The Short-Term Traders
A short-term trader is keen on price movements over short periods. They will often look at price charts over periods of hours or even minutes and often use fundamental analysis or candlestick charts and candlestick patterns to determine how to make profits in the market. They will then take calculated risks based on what they have deciphered. Some are day traders – traders who essentially do it for a living.
The Long-Term Traders
On the contrary, long-term traders are happy to bide their time and hodl their assets for sustainable gains. They also may adopt different approaches, such as dollar-cost averaging. That means investing over set periods ($100 every week or month.) 
Although it might not provide the same thrill as short-term trading, this can benefit from not needing significant amounts of capital up-front. It is especially useful for investors who are investing every month – when they get their paycheck.
By adopting this method, long-term traders can accumulate capital steadily over a more extended period, giving them ample time to plan their trades and buy up more if an asset crashes in price. On the flip side, they may lose out if there is a bull market (compared to investors who buy significant amounts at once). Learn 
The Crypto Maximalist
This type of investor is hell-bent on investing in cryptocurrency only. The biggest group is the Bitcoin maximalist. For example, Bitcoin maximalists believe Bitcoin is the only digital currency that is worth investing in. In short, a crypto maximalist believes in digital assets they preferred, be it Bitcoin or altcoins, and is willing to master only the asset they are interested in.
This kind of investment style may be beneficial to the trader. They tend to look beyond the surface and assess the asset in and out from its technology and architecture that has prolific implications on economics.
However, the crypto maximalist may become blindsided about any possible disadvantages. The lack of a diversified portfolio means they could be potentially prone to significant losses if a bear market strikes. 
The Institutional Investor
As the name suggests, the average Joe won't fall into this bracket. Although the creation of cryptocurrency serves as an antidote to eradicate centralization, the crypto industry's potential helps this group of investors get a piece of the pie. Typically, they buy amounts of currency which the average person could only dream of. Despite calling Bitcoin a 'fraud' in 2017, in October 2020, analysts from banking giants JP Morgan said there is 'considerable' potential for significant long-term gains, citing their utility:
"Cryptocurrencies derive value not only because they serve as stores of wealth but also due to their utility as a means of payment. The more economic agents accept cryptocurrencies as a means of payment in the future, the higher their utility and value."
One of the biggest avenues for institutional investors is through the Grayscale Bitcoin Trust. Through the trust, investors plunge money into funds, which are then used to buy Bitcoin on a huge scale. It is estimated the trust holds around 500,000 Bitcoin. In Q1 of 2020, 88% of investment came from institutional investors, of which the majority of that came from hedge funds.
What Are Some of the Main Cryptocurrencies to Invest In?
Let's look at some of the leading cryptocurrencies to invest in and what types of investors may invest in them. 
Bitcoin (BTC)
Bitcoin (BTC) is the most popular cryptocurrency by market cap, so it is not surprising that BTC remains a popular choice for investors to invest in. Since it is known for its volatility, it is popular amongst short-term traders looking to make a quick buck. But it is also seen by many as a long-term investment. 
What Types of Investors Invest in Bitcoin?
Because of its price fluctuations and bullish predictions amongst analysts for its price in the future, Bitcoin is popular amongst all types of investors. As well as trading it, many investors hodl for the long-term. It also has its fair share of hardcore fans (maximalists), and an increasing amount of financial institutions are investing in it. Because of how well known it is, it is a popular choice for beginner investors too. 
Is Bitcoin a Good Investment?
Bitcoin's price is fluctuating continuously, and it is known for its volatility. For example, between mid-November 2019 and mid-November 2020, its price has seen lows of nearly $4,000 (intermittently) in March 2020, to above $16,000 in mid-November 2020. While it appears attractive to short-term traders, but also renders it very risky. Its unpredictable nature means that while there are opportunities for short-term profits, there is also a potential for traders to suffer losses if they are not careful. 
But what about as a long-term investment? If you'd invested $100 in Bitcoin 10 years ago, you'd now have over $5 million dollars. But what about the next ten years? The future of Bitcoin, and ultimately how high it can go in price, depends on some key factors. 
Despite advances, Bitcoin still lacks regulatory certainty in some areas of the world, especially in countries like China, Russia, and India. Although the idea of regulatory certainty may seem at odds with Bitcoin's concept as a decentralized asset, in reality, it gives Bitcoin its legitimacy as a mainstream entity.
To what extent it reaches mainstream adoption will also significantly impact how high the BTC price can go. News of PayPal embracing Bitcoin and crypto spending is a positive sign in this respect. 
Billionaire investor Mike Novogratz has compared Bitcoin to 'digital gold,' saying he doesn't see it being used as a traditional currency for the next five years but instead is being used as a store of value. 
Bitcoin Price Predictions
Industry analysts are generally bullish about how high their price can get in the coming years, albeit some are more optimistic than others.
The Final Lowdown on Bitcoin
More and more people around the world are getting on board the Bitcoin train. The amount of Bitcoin wallets holding 0.1BTC is now at an all-time high. Despite the risks involved (as there is with any investment), there's no getting away from Bitcoin's credentials as being a wise long-term investment. 
Ether (ETH)
Ether (ETH) runs on the Ethereum blockchain and is the second most popular cryptocurrency market cap. Although it hasn't got mainstream recognition like Bitcoin has, its blockchain's superior technology means its usage goes far beyond just digital money. 
Through the application of smart contracts, decentralized applications (dApps) run on the Ethereum blockchain. They serve a wide variety of functions, including DeFi, gaming, and social networking. 
What Types of Investors Invest in Ether?
Because of its multifaceted usage of blockchain technology, more and more long-term investors are getting into Ether. The hugely anticipated upgrade to the network, Ethereum 2.0, will bring much called for scalability and will undoubtedly expand the capabilities of these DApps. 
As such, many in the industry are bullish about the long-term prospects of Ether. Although not as volatile as Bitcoin, it still has enough market movements to make short-term trading a viable option for a profit. Also, its increasing popularity is making it a more popular choice for beginner investors than ever before. 
Is Ether a Good Investment?
Just as with Bitcoin, if you'd invested in Ether in its early days, you'd now be looking at very handsome returns. Despite straying away from its peak of $1,400 and crashed in March 2020, ETH is recovering progressively in the subsequent months. 
Ether and its network Ethereum has been at the forefront of the DeFi revolution, which has increased the demand for it massively. A critical factor that will have a significant influence is Ethereum 2.0.
Ethereum 2.0 is a significant update for the Ethereum network, scheduled to be eventually launched before the end of 2020. It is expected that the update will address some long-standing scalability issues and be more energy-efficient than its predecessor. 
In the coming years, the advances in blockchain technology are expected to further progress DeFi into the mainstream, and with Ethereum 2.0, Ethereum and Ether are well placed to be in the midst of it all. With its open-source technology being the base of DApps and smart contracts, the possibilities are endless. Overall, the future of ETH is good and ETH remains to be one of the best cryptocurrencies to invest in.
Ether Price Predictions
The Final Lowdown on Ether
As with every cryptocurrency, it has tribulations. But it has ridden and is continuing to ride, the crest of the DeFi wave. Ethereum 2.0 looks all set to continue its rise, and with blockchain technology set to become more prominent in the coming years (and with all that entails), the future looks bright for Ether. 
Ripple (XRP)
XRP is the currency used on the open-source protocol Ripple, although like Ether and Ethereum, the names are often used interchangeably. It can be used as a digital currency, but its primary purpose is to facilitate cross-border payments on the Ripple network, 
However, XRP has divided opinion in the crypto world. Some point to the fact that it is not mined unlike other cryptocurrencies, and is issued by its parent company, Ripple. However, the company refuted these claims and put forward a decentralization strategy to combat this notion that it is centralized. 
What Types of Investors Invest in XRP?
The tremendous scalability and ultra-low transaction fees of the Ripple network (over a thousand times faster than the Bitcoin network) have made it increasingly popular with banks to conduct financial transactions. Banks that use XRP include Bank of America and Santander. Also, its current low price may make it tempting for beginner investors. 
Is XRP a Good Investment?
The question of if XRP is a good investment may fundamentally come down to what type of investor you are. It may not be for everyone. Like many cryptocurrencies, its price is now way down on what it was in the heady heights of the industry-wide 2017 bull run.
Although other cryptocurrencies have been on bull runs of varying extents since then, it hasn't happened to Ripple. Its price has remained relatively stagnant since 2018. What goes on from here may well depend on how widely adopted it becomes in the financial industry. 
XRP Price Predictions
The Final Lowdown on XRP
Despite the jury being out on XRP, there are some signs of optimism. It is hoped by its proponents that this increasing usage by financial institutions will over time amount to another bull run for XRP. 
Tether (USDT)
Tether (USDT) is the most popular stablecoin by market cap and one of the most popular cryptocurrencies. It is pegged to the price of the US dollar and issued by the company Tether. These are held in Tether's reserves and can be obtained through the Tether platform. 
It is issued on numerous different blockchains, but the majority can be found on the Ethereum blockchain. As a stablecoin, USDT enables transactions to be made through the crypto ecosystem without the volatility that can affect traditional cryptocurrencies. 
What Types of Investors Invest in USDT?
Many cryptocurrency exchanges buy into USDT. This is because many exchanges encounter legal issues with banks when they want to transfer money into USD, but converting the fiat currency into USDT overcomes this issue. 
For traders, USDT has several advantages. By converting their assets to a more stable investment like USDT, traders can utilize it when volatility hits the crypto markets. You can convert your crypto assets on Bybit for an ultra-low fee using our Assets Exchange function. Additionally, traders can convert their crypto gains into USDT without the hefty fees that can occur when converting from cryptocurrency to fiat.  
Is USDT a Good Investment?
As with XRP, crypto purists are put off USDT because of its centralized nature. But as already discussed, there are numerous reasons why people invest in USDT. It can negate legal issues and as a stable asset by offsetting the volatility in the crypto markets. But is it a viable long-term investment? 
Although there are fluctuations in price, compared to the extreme volatility that cryptocurrencies can endure, they are like a drop in the ocean. However, a likely driving force for the continuing rise of the cryptocurrency markets is the downward trend of the traditional financial markets. Therefore, you may well be better off keeping your assets as crypto in the long-term. 
EOS
EOS is similar to Ethereum in that the idea of its genesis went beyond just being digital money. It is also a platform intended for the operation of DApps. Its scalability has put it ahead of Ethereum in terms of its capabilities. But the impact from the launch of Ethereum 2.0 is still uncertain.
Despite this, it hasn't been able to get ahead of Ether in terms of popularity, in part since it was launched afterward (released in 2018 after a year as an ICO, compared to Ethereum, which was released in 2015). 
What Types of Investors Invest in EOS?
EOS probably won't roll off the tip of the tongue of those with just a basic knowledge of crypto, and therefore it isn't popular with beginner investors. The truth is that EOS is more popular with those who are well-versed in the crypto sphere.
Is EOS a Good Investment?
EOS rocketed past the $20 mark months after its launch in 2018 before quickly falling away in price. As with other cryptocurrencies, it has seen significant periods of price volatility in 2020. 
However, there are high hopes that the EOS platform will continue to develop over the coming years. EOS CTO Daniel Larimer claims that the EOS platform will eventually handle millions of transactions per second (at the moment, it can hold around 1,000.)
EOS Price Predictions
The Final Lowdown on EOS
Ultimately, potential long-term investors may be keeping an eye on if it can establish itself as the number one DApp platform before deciding whether to take the plunge on it. Despite handling over 20 times more transactions, the EOS platform hasn't overtaken Ethereum (it has around ten times fewer DApps), and this was before Ethereum 2.0. So, EOS has a job on its hands. Is there room for both EOS and Ether to flourish? We'll have to wait and see. 
Litecoin (LTC)
One of the earliest cryptocurrencies to be created, Litecoin, was launched in 2011. Although it operates technically in an almost identical way to Bitcoin, it processes new blocks four times quicker. Over the years, it has been a constant presence as one of the most prominent altcoins on the market. 
What Types of Investors Invest in Litecoin?
Despite having launched with superior technology to its older brother, Litecoin has always played catch-up and has never threatened to claim its throne as a major cryptocurrency on the market. Thus, it has never really been a popular cryptocurrency to invest in for beginners. 
Is Litecoin a Good Investment?
After being around for so long, Litecoin has attracted interest from different investors over the years. In a familiar story in the crypto world, Litecoin's price rocketed in 2017 and reached all-time highs towards the end of the year, before crashing in price soon after.
Intriguingly, founder Charlie Lee sold his holdings in Litecoin at this time and warned of a possible potential crash. He turned out to be right. Since then, it has fluctuated in price but never threatened to come even close to the all-time highs. 
The Litecoin halving in 2019 also didn't significantly impact its price, as might have been expected. As with other cryptocurrencies, it crashed in March 2020 (to around $25), but it has since recovered. But the jury's out on where it goes from here. 
Ultimately, the question of the intrinsic value Litecoin has – this, to be honest, is still open for debate. News that it has been included in the cryptocurrencies that PayPal will accept has seen it experience a price spike. Some are also optimistic that it will ride the wave of the cryptocurrency boom and flourish in the coming years. 
Litecoin Price Predictions
The Final Lowdown on Litecoin
The fate of Litecoin is on a knife-edge. It has been the subject of a tussle between bears and bulls for quite some time now – which to be fair, has been the case for many cryptocurrencies. But ultimately, only the strongest survive. Has Litecoin got enough redeeming qualities to make it a long-term success? Only time will tell. The future of Litecoin could go either way. 
Stellar (XLM)
Stellar is an open-source protocol that was launched in 2014. Its network allows for fast international money transfers. If you think this sounds very similar to Ripple, you'd be right. It is a deviation of Ripple, with a different code. A fundamental difference, however, is whom it caters to. While Ripple focuses more on financial institutions, Stellar focuses more on the individual. Transaction fees are exceedingly low – 0.00001 XLM, a minuscule amount considering at the time of writing, 1 XLM is less than $0.10.
What Types of Investors Invest in Stellar?
Stellar has been drawing lots of attention from savvy investors in recent times. The exceedingly low transaction fees have become a unique selling point of the network. Another thing going for it is its scalability (1,000 transactions per second). In June 2020, Samsung announced that users would be able to utilize the currency on its Blockchain Keystore, in a sure sign of its potential. It also has a partnership with IBM. Its low price could also make it inviting for beginner investors. 
Is Stellar a Good Investment?
Stellar is yet another cryptocurrency that hit highs in early 2018 and hasn't hit these heights since. But this in itself isn't a cause for alarm – this is quite the norm. Analysts are generally optimistic about their prospects. 
Stellar Price Predictions
The Final Lowdown on Stellar
One thing going for is that it does have a unique selling point – it's exceedingly low transaction fees. General opinion veers towards optimism, and its low price makes Stellar a good choice for an investment. 
Chainlink (LINK)
Having launched in 2017, Chainlink burst onto the scene in 2020 thanks to the DeFi boom. Link is the digital asset token used to pay for services on the Chainlink network. Chainlink is a decentralized oracle network. In the words of the company itself, it:
Greatly expands smart contracts' capability by enabling access to real-world data, events, payments, and more without sacrificing the security and reliability guarantees inherent to blockchain technology.
Traditionally, this has been the job of oracles. These sensors can be modified to transmit information from the real world to smart contracts on the blockchain, and vice versa. For example, this could be weather information, stock prices, or transactional data. 
However, oracles are centralized in nature, and if they get compromised, they can pose a security risk. Chainlink ensures that the process remains decentralized. It has become increasingly in demand because of the explosion in popularity of DApps, especially in DeFi. Its price was not even at the $2 mark as 2020 dawned, but it had shot up to nearly $20 by August 2020.
What Types of Investors Invest in Link?
Savvy investors who foresaw the DeFi boom may well have invested in Link. Also, its volatility in the markets has made it popular amongst short-term traders. As DeFi has threatened to become mainstream as 2020 has progressed, it may well have attracted the attention of beginner investors and long-term traders too.
Is Link a Good Investment?
Ultimately, the success of Link as an investment may well come down to the success of DeFi. There have been concerns that Link's success is a bubble, akin to the many crypto bubbles that ultimately burst in 2017. While nothing is certain, DeFi is predicted to grow exponentially. And with this growth, the growing demand for oracles can provide safe communicational pathways between the real world and smart contracts on the blockchain. 
Link Price Predictions
The Final Lowdown on Link
Link has exploded in usage and price in 2020, in tandem with the DeFi boom. And with the potential of DeFi to revolutionize finance in the coming years, Chainlink and its technology could play an essential part in its success. Therefore, investing in Link could well be a wise choice. 
What Is the Best Cryptocurrency to Invest In?
Bitcoin and Ether are the two most popular cryptocurrencies by market cap for a good reason. There is widespread optimism about their prospects in the coming years, and therefore. However, every investment is a risk. Any self-respecting investor would know, yet, a diversified portfolio is excellent to mitigate these risks. So, even if you can't afford to do so initially, it may be wise to build up a diverse portfolio over time.
Cryptocurrencies such as Stellar and Link also have exciting prospects. Of course, what you decide to invest in is ultimately up to you. It depends on your needs and circumstances. As ever – do your research!
*This content should not be seen as investment advice; it is merely an opinion. Investing is done at your own risk.
Visit our exchange
Social Media – Twitter, Facebook, Instagram, YouTube, and LinkedIn
Join us on Telegram and Reddit
Have any questions? Visit our Help Center