20 Best Metaverse Cryptos for 2022
Imagine a universe freed from the everyday physical realities of your life. In this alternate world, you can work, play, relax and connect with people anywhere else on the planet. You can attend gatherings, create incredible art and amass a fortune. You can do anything your imagination can conceive. This is not a far-flung dream: this is the metaverse, and cryptocurrency is the key to accessing it.
Metaverse blockchain technology is still under development, but the concept of this digital world is well-developed with roots extending decades into our past. Visionaries and science fiction writers have been working on the concept of the metaverse, dreaming of a way to move beyond the physical limits of our world to explore boundless horizons and create new possibilities. Whether you want to reach new heights of digital success, explore another world or interact with friends and family members in novel ways, the metaverse makes it all possible.
Mark Zuckerberg is the latest to dip his toes into the metaverse, and with no little fanfare. Facebook, now known as Meta, is a large and powerful company, but it is neither the first nor the only tech company to become enthralled with the idea of the metaverse. After all, the metaverse is the latest iteration of the internet and can no more be owned by a single company than can the internet. However, each company that involves itself will play a role not just in building the infrastructure supporting the metaverse but also in shaping how it will ultimately look.
What Is the Metaverse?
The idea of the metaverse first sprang from the fertile imagination of Neal Stephenson, who described a "metaverse" in his 1992 cyberpunk novel, Snow Crash. Stephenson describes a shared digital space that people access using virtual reality goggles and a shared fiber optics network. His metaverse contains virtual versions of everyday, ordinary spaces, from parks and buildings to fantastic and wildly whimsical spaces where the laws of physics no longer apply, only the rules and limits one imagines.
With Zuckerberg's announcement describing the metaverse as the next chapter of the internet, the public's interest in the concept has exploded. This metaverse opens up entirely new vistas of possibilities, giving you the space you need to do whatever you want: gathering with others, working, playing, shopping, creating, or learning about new places and ideas. The metaverse puts not just the entire physical world at your fingertips but the capabilities of your own mind in the power of your own hands.
In the metaverse, you'll inhabit your own space and interact with others using an online avatar that enables you to move, speak and act freely. You'll have complete autonomy to do whatever you want, including owning virtual property, much as you would own actual real estate. You can even create a property, such as art or buildings, and you can sell that property to other metaverse users, exchanging the property for non-fungible tokens (NFTs) or other units of value.
NFTs are a type of in-game currency and collectible. These digital assets form a virtual economy for users, who engage in play-to-earn models and exchange virtual goods or property for tokens. They can also exchange their metaverse crypto with other users, or invest their metaverse tokens to earn interest or other collectible items. Many of the top metaverse gaming sites are already using their own tokens, which can be used for a variety of purposes or exchanged for real value in cryptocurrency or even fiat currency. Since Zuckerberg's announcement, many NFTs and tokens are soaring in value, and adopting metaverse crypto now can help you get in early on exchange-traded funds (ETFs) and ride the wave to metaverse success.
Top Metaverse Cryptos
Living, working and playing in an alternate reality requires funding, and that means cryptocurrency. Just as there are several metaverses to use, there are also multiple cryptocurrencies. Understanding the options, differences, and pros and cons of each one can help you make the best investment decision for your needs.
1. Decentraland (MANA)
Source: Decentraland
Decentraland is a virtual reality platform that enables you to buy, sell and manage your virtual property (called LAND). You can create and develop your world any way you want, and explore this version of the metaverse from the convenience of your phone, computer or virtual reality (VR) headset. To get started, you'll need Decentraland MANA. MANA is the native cryptocurrency used to give you the power to access interactive apps, pay for goods and services, or invest in more property.
MANA is well-established metaverse crypto and is widely available, making it highly attractive to even the most novice user. The metaverse associated with Decentraland also hosts exciting interactive opportunities for users, such as concerts and festivals, with vibrant entertainment venues rivaling those found in the real world. Decentraland is growing and has an active development team, providing you with plenty of options and opportunities. Concerts and events are also hosted in Decentraland and you can find their events calender here.
MANA also saw a spike of over 400% and peaked at a record high of $4.16 as soon as Facebook announced changing its name to meta which sparks new interest in virtual property tokens. 
However, as popular as MANA and Decentraland are, they do come with a few drawbacks. MANA runs on the Ethereum metaverse blockchain, which has great security but often high gas fees. The experience can also be isolating, with users rarely encountering another user "in the wild." The terrain tends to be tedious, and the content is limited.
However, the platform is constantly being upgraded to add new features and options, and Decentraland tokens have multiple uses. You can auction both LAND and NFTs, and the community is governed by the Security Advisory Board.
Buy & Trade MANA on Bybit Spot/Derivatives Market
2. The Sandbox (SAND)
Source: The Sandbox
The Sandbox is a virtual world where you can buy and sell virtual land and other assets using metaverse coins called SAND. You can create and transform anything you can imagine, monetizing your virtual experience through the power of SAND cryptocurrency.
The Sandbox is backed by established investors such as SoftBank, one of today's most influential tech investment companies. You can purchase, sell and stake your assets and virtual plots. A play-to-earn metaverse, The Sandbox allows you to choose how you use it. You can create your own game, play other games, own virtual land, and collect, create or take control of a property. The Sandbox will likely be heavily based on players creating and trading NFTs using the SAND metaverse token.
Apart from tech investors, it also has the backing of gaming brands like Atari, and even film companies such as Lionsgate have partnered with The Sandbox to create a "Hellboy"-themed metaverse destination.
The Sandbox's metaverse runs on the Ethereum blockchain, offering top-quality safety and security. However, that also means you might incur high gas fees from time to time. Still, its editor enables you to create unparalleled animations and models while providing you with powerful tools to craft the world you want to inhabit virtually.
Buy & Trade SAND on Bybit Spot/Derivatives Market
3. Star Atlas (ATLAS)
Source: Star Atlas
Star Atlas gives you the power to take your experience beyond the terrestrial. Here, the stars are your limit and you can explore an entire universe of possibilities. You can take your customized spaceship and delve deep into a unique metaverse, join or create a faction, and develop a world that's all your own.
ATLAS is the metaverse token that fuels this unique world. It runs on the Solana metaverse blockchain and is the key to exciting new vistas and possibilities. The Solana metaverse blockchain is fast, safe and secure, like Ethereum, but is more scalable and less expensive. You can use ATLAS metaverse coins to purchase any of the digital assets you need to immerse yourself into the Star Atlas universe, including land, ships, crew members and equipment. You can also use ATLAS to purchase POLIS, an in-game currency necessary to manage certain aspects of your gaming experience. Specifically, you'll need POLIS to govern your new world through publishing decrees and managing your community.
While the Star Atlas metaverse is a unique concept with a convenient metaverse token, the two tokens — ATLAS and POLIS — can be confusing or frustrating for some. ATLAS is the unit of exchange currency for buying and selling assets while POLIS is the governance token for voting on changes to the game.
Star Atlas will likely be a vibrant, exciting world with NFTs that offer a lot of virtual bang for the buck.
4. Axie Infinity (AXS)
Source: Axie Infinity
Axie Infinity has more than a quarter of a million daily players. The players own tokens, called AXS, which give them a stake in the ownership and operation of the game. Players can build kingdoms, search for rare resources and hunt for treasures. The most engaged players earn rewards through the metaverse blockchain.
Players compete to earn monsters called Axies, which are non-fungible tokens (NFTs) that can be bought and sold outside of the game. Axies can range from around $4 to more than $100,000 depending on the rarity. However, the most expensive Axie was sold for 300 ETH and  Axie Infinity clocks the highest-ever $1 billion in trade back in August. It's available on multiple operating systems, including iOS, Android, Windows and Mac.
AXS, like many other metaverse coins, is based on the Ethereum metaverse blockchain, which means that gas fees can be high. However, you can be confident in the platform's safety and security. AXS can also be traded for other cryptos, such as Ether, or fiat currency.
Completing quests and other activities on the platform will earn players AXS, but you can only earn so many AXS on a specific day. Furthermore, some of these activities require an extensive time investment, making it difficult for those with jobs or other responsibilities to participate fully. Finally, while you can earn AXS through playing, the game itself is not free. Start-up costs can be prohibitive for many players, who must own at least three Axies to participate.
Buy & Trade AXS/USDT on Bybit Spot Market
5. Alien Worlds (TLM)
Source: Alien Worlds
Alien Worlds is a DeFi metaverse and a blockchain-based game in which players will compete within the community for scarce resources. Alien world boast of decentralized elements in the game and players get to take things to another level by staking Trillium (TLM) and gaining voting rights in the Planet DAO. Any players who wish to participate must have a WAX Cloud Wallet. Once they log in to Alien Worlds, they can begin mining, which is incentivized through TLM tokens. These tokens let players stake the governance of one or more Alien World planets, and even to become a candidate to rule a planet.
Players can also earn NFTs, which can be used to complete in-game quests, battle with other players, or mine TLM. TLM isn't only used to govern the Alien Worlds metaverse, but can also be used to mine NFTs, purchase or upgrade specific items, or participate in quests and in-game activities. The most active users are incentivized through TLM. Additionally, TLM can be ported between Ethereum, WAX and BSC.
This game is growing fast, and players are attracted by low upfront costs and the ability to earn cryptocurrency through gameplay. However, its interface might be too simplistic for some users.
Trade TLM/USDT Perpetual Exclusively on Bybit
6. Enjin (ENJ)
The Enjin platform enables users to mint, store and sell virtual goods. To begin, developers must assign value to their virtual goods by locking ENJ tokens, the metaverse token, into a smart contract. Players can then trade, sell or use virtual goods, according to the terms of the contract. When the item is sold, the seller receives ENJ.
As with other metaverse coins, there is a limited supply of ENJ. Only one billion will be created and issued. Users can store ENJ in the platform's wallet, which ties all features together. With the wallet, users can connect to games, access and use items, trade items and metaverse coins with other users, and sell digital goods for ENJ.
Enjin also offers a unique marketplace experience that can help users and businesses expand their markets using NFTs and QR codes, and connect with other users through websites, applications and games. The network is powered by Ethereum, offering a decentralized experience. However, the wallet is not open-source, so it can be difficult to vet. In addition, ENJ isn't backed by any commodity, profit or assets.
Buy & Trade ENJ on Bybit Spot/Derivatives Market
7. Illuvium (ILV)
Source: Illuvium
Described as an open-world role-playing game (RPG), Illuvium has a vast, beautiful landscape that players can traverse. As they explore, they complete quests, discover creatures called Illuvials, and investigate the mystery underlying the world of Illuvium.
Each Illuvial has its own capabilities, classes, strengths and weaknesses, and there are more than 100 of them to collect. Once you've found an Illuvial, you can keep it, upgrade it or store it in your player wallet. The Illuvials, skins, and other collectables are all NFTs that can be traded in the game on Illuvium's decentralized exchange (IlluvDEX), or even on third-party platforms.
Illuvium runs on the Ethereum network and uses a native ERC-20 token called the ILV. However, players don't need ILV to play Illuvium. The game itself is free in many regions, with an optional premium paid subscription, but the game's structure revolves around the ILV. Token holders can use ILV for liquidity mining and governance. The game has a play-to-earn model in which players can be rewarded with ILV tokens when they complete certain milestones, such as quests.
The price of ILV can vary based on speculation and the adoption of the blockchain. There are only 10 million ILV will be released, three million of which will be distributed as staking rewards. As the circulating supply dwindles, the value of ILV may increase. While ILV provides access to the game and its many features, the platform comes with a few drawbacks, such as gas fees, which can be high on the Ethereum network. Although Illuvium is yet to be released, this metaverse game has already received an overwhelming response and anticipation from the crowd.
There is also Illuvium Zero, a "mobile companion game," which is like a "city builder with NFT land." Owners of the land can earn Fuel, which is linked to the Illuvium economy as an integral resource needed to effectively play the game. Land owners are expected to make 5% of in-game revenue in this manner.
Illuvium is expected to be released in 2022.
Trade ILV/USDT Perpetual on Bybit
8. Gala Games (GALA)
Gala Games is a gaming ecosystem that gives players more control over their gaming experience. Players can own NFTs which facilitate various gaming functions, or they can sell, trade or gift the items to other users. Gala Games features a variety of NFTs, such as the CraneBot, which can be used in the specific game to which it belongs, or in other games in the same ecosystem.
As with other metaverse games, Gala Games has its native token, which is called the GALA. The GALA is secured cryptographically and is used as the primary medium of exchange between players. Nodes and players are rewarded by GALA, with nodes being incentivized through the token and top players earning tokens for playing.
Players can also use GALA to gain a voice in the governance of Gala Games, allowing players to enjoy almost unprecedented control over the content and development of new games.
Although Gala Games is still in its infancy, the development team has clearly defined goals and a road map to help them reach those goals. The GALA token has great potential to grow, and the game platform is currently developing several more games due to launch soon. Players and nodes are incentivized with GALA tokens and NFT rewards.
One of Gala Games' biggest draws is that the games are free. Players can create an account and play with no charges, fees or subscriptions. However, because Gala Games is on the Ethereum network, users might face high gas fees when trying to transfer coins or complete transactions.
Recently, Gala has announced a partnership with Epic Games to launch a Wild West Battle royal NFT game called Grit on their Epic Games store and others such as Steam. The game is a basic battle royal mode where players can fight against other players in a squad, duo or as solo players until the last team or man survives. But what makes it interesting is that there will be a perk system that helps players enhance their skills in the form of building card decks, and because it is on the blockchain, these cards can be traded as NFTs.
Trade GALA/USDT Perpetual on Bybit
9. Flow Blockchain (FLOW)
Flow is a developer-friendly blockchain network that's designed to support a variety of apps, games and digital assets. Its multi-node, multi-role architecture scales without sharding and specializes in individual node functions, improving speed and throughput. Flow preserves the integrity of users' data, granting them maximum privacy and security while offering digital assets that can be traded on the open market.
The Flow blockchain offers some other unique attributes, too, including smart contracts written in Cadence, a programming language that is safer and easier for crypto users to use. Developers have a wide range of tools and built-in support, while consumers have access to convenient, easy-to-use payment on-ramps. Flow uses a proof of stake (PoS) consensus mechanism, with validation split among several types of nodes. Each type of node must be involved in validating transactions. What differentiates Flow from the rest is mainly its multi-role architecture that allows the network to scale without sharding.
Because Flow is designed specifically to support crypto games and NFT collectables, opportunities for engagement might be limited initially. Users can purchase NFTs through the marketplace or other apps, or can trade digital assets through NBA Top Shot. Developers have access to a wide range of built-in tools that make it easy to create DApps or simply experiment.
The FLOW token is Flow's native coin. Validators are incentivized through FLOW, and the token serves as a payment method. FLOW is primarily the currency fueling the network and sustaining the ecosystem of the applications that build on top of it.
Trade FLOW/USDT Perpetual on Bybit
10. WEMIX
WEMIX is a blockchain platform designed for gaming and more. Users can win or craft items for NFTs and trade them and can trade WEMIX tokens with other users. Designed by Wemade Tree Pte. Ltd., WEMIX is one of the newest arrivals to the scene, providing users with a decentralized marketplace to use and exchange digital currency. Game tokens are easily swapped for WEMIX, which is also listed on crypto exchanges and can be purchased with Bitcoin, ETH, and other cryptocurrencies.
Trade WEMIX/USDT Spot on Bybit
11. NetVRk
NetVRk tokens are used much like other metaverse tokens, making it possible to access virtual assets such as property, homes, vehicles and other items. You can even use tokens to purchase advertising space that earns passive income, providing you with more tokens to build your wealth and further develop your world. The token also enables you to purchase a stake in the NetVRk, granting you a fixed interest payment based on how many metaverse tokens you have staked with the network.
The NetVRk metaverse allows all users to build and create the virtual world of their dreams with an unlimited amount of unique content. The platform offers endless experiences and interactions with other users, and grant rewards for participation.
While the possibilities are exciting, there are a few drawbacks. NetVRk runs on the Ethereum network, and gas fees and other costs can be high. NetVRk is also newer than some other platforms, which means that there could still be some bugs to work out of the system.
Claim up to $600 Bonus Rewards
12. Highstreet (HIGH)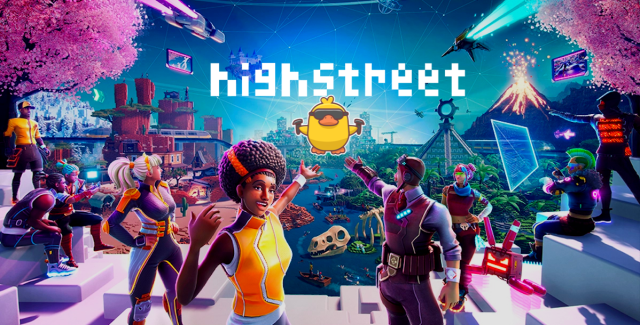 Source: Medium
The Highstreet metaverse crypto project offers a secure, effortless and entertaining way of making online purchases by pioneering a new era of retail therapy.
HIGH is the native token of commerce-centric decentralized metaverse Highstreet, a platform that uses a play-to-earn model and features VR support. Apart from enabling a two-way currency flow between virtual and physical worlds, Highstreet also presents an open market where players can redeem in-game assets for real-life products within the gaming ecosystem. Additionally, users can explore the metaverse during gameplay while fighting virtual monsters, and complete quests while acquiring goods that have utility both on- and off-line.
As a governance token, HIGH allows gamers to vote on significant platform decisions, make profits through staking (play-to-earn games), and purchase products on the Highstreet marketplace. Property owners stand to collect taxes on their property in HIGH, and HIGH can also be obtained through special events in the metaverse.
13. Floki Inu (FLOKI)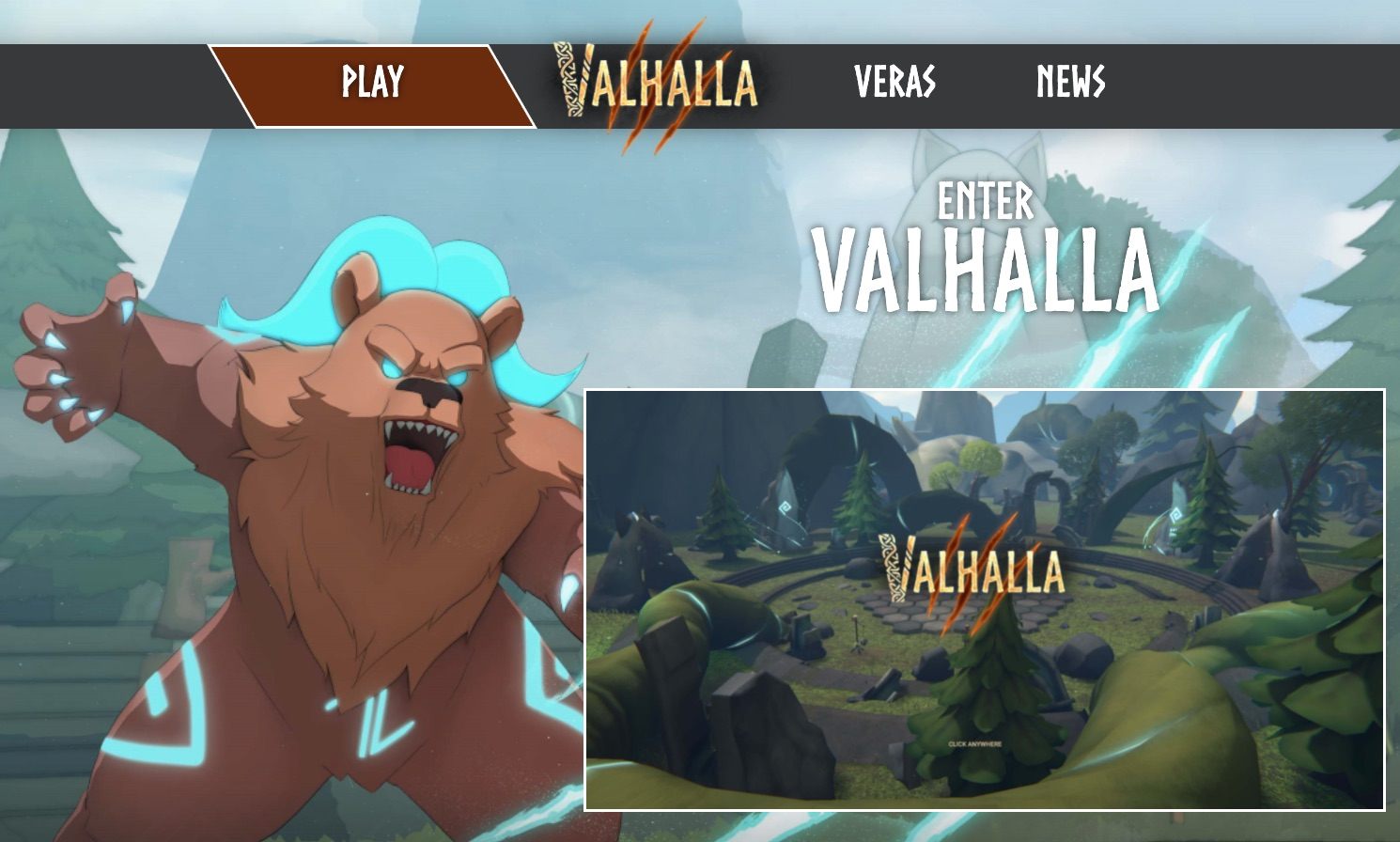 Source: CryptoGlobe
FLOKI is a dog-themed metaverse crypto coin named after Elon Musk's Shiba Inu. A digital currency that was birthed by fans and existing members of the Shiba Inu community, FLOKI regards itself as a "movement" rather than a meme coin.
Floki Inu has three flagship utility projects:
The Floki Inu community calls itself the "Floki Vikings" in honor of Floki (Musk's dog who was named after a Viking character.) Floki Inu promises to take its community's efforts seriously and has been featured several times in the top 10 rankings of LunarCrush's social engagement leaderboards.
Floki Inu has partnered with CryptoCart (CC), giving token holders the option to purchase items from over 1,700 CryptoCart stores. It's also planning to form a similar partnership with Curate (XCUR), allowing FLOKI to be used as a digital currency for payment in Curate's physical goods marketplace.
14. Metahero (HERO)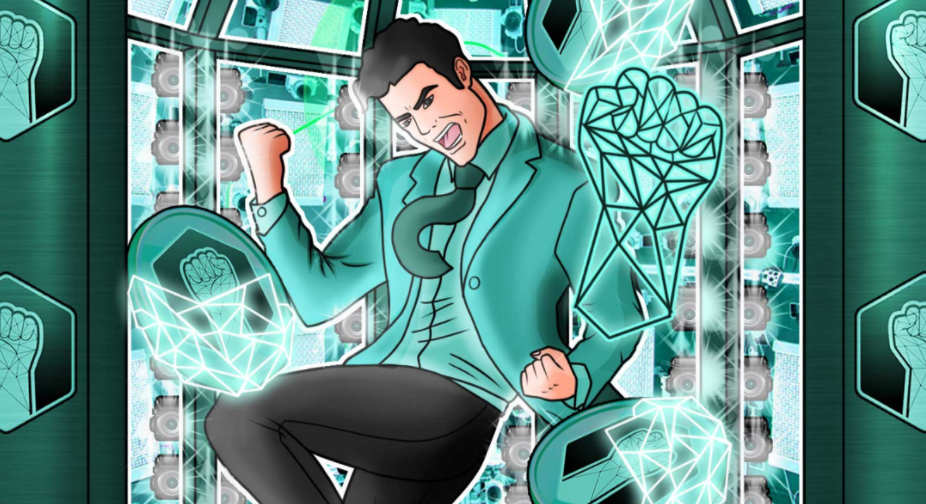 Source: Medium
Metahero aims to take crypto adoption to the next level through the act of our evolution into a parallel digital universe. The new metaverse project promotes the idea of metascanning — realistic scanning of real-world objects into avatars that are useful within the metaverse. Essentially, Metahero serves as a bridge between reality and the digital world, connecting gamers, artists and entrepreneurs in unique ways.
HERO, the native token of Metahero, is used exclusively within the Metahero ecosystem for transacting on the 3D NFT Marketplace, and in getting paid for scans and purchases within the metaverse.
HERO is built on the Binance Smart Chain (BSC), whose smart contracts enable platform scalability. This enables HERO to cater to investors of every portfolio size.
HERO employs real business use cases across the realms of social media and art. It uses ultra-realistic 3D technology to create avatars and virtual objects that can be used across games, social media, art, fashion and medicine. Metahero also spearheads revolutionary metascanning technology, and features some of the best graphic rendering capabilities recorded so far.
15. Terra Virtua Kolect (TVK)
Terra Virtua Kolect is a cross-platform NFT ecosystem that provides a curated marketplace experience where NFT creators can interact with NFT collectors.
Terra Virtua Kolect has a comprehensive reach that spans PC, web, and mobile augmented reality/virtual reality environments. It has raised $2.6 million from three rounds of token sales and creates digital collectables via collaborations with partners such as Legendary Entertainment and Paramount Pictures.
TVK is the metaverse crypto that fuels Terra Virtua, giving users access to an entire avenue of experiences, privileges and opportunities. The token takes the best of everything that's out there and packages it into an amazing fan-centric ecosystem.
16. Epik Prime (EPIK)
Epik proposes the radical idea that anyone, anywhere in the world, should be able to access their full collection of digital in-game items easily across all of their games. 
The global leader in introducing blockchain technology to mainstream gaming, Epik now works with some of the biggest gaming companies in the world to create premium digital merchandise and NFT collectables. EPIK Prime, Epik's NFT platform, works with AAA gaming companies and renowned entertainment brands to offer in-game NFT goods and marketplaces.
Epik Prime is the world leader in digital content collaborations between games and brands, creating premium licensed non-fungible tokens (NFTs) based on original content. The resulting NFTs offer utility and a number of exclusive experiences for fans across digital platforms and metaverses.
Epikverse comprises Epik's network of games, metaverses and VR spaces, which have the ability to communicate with one another. It's a groundbreaking innovation that enables interconnectivity and shared experiences between players of all games and metaverses. Thanks to Epik's innovative technology, you can now take your favorite games (and even places!) with you, wherever you go.
17. RFOX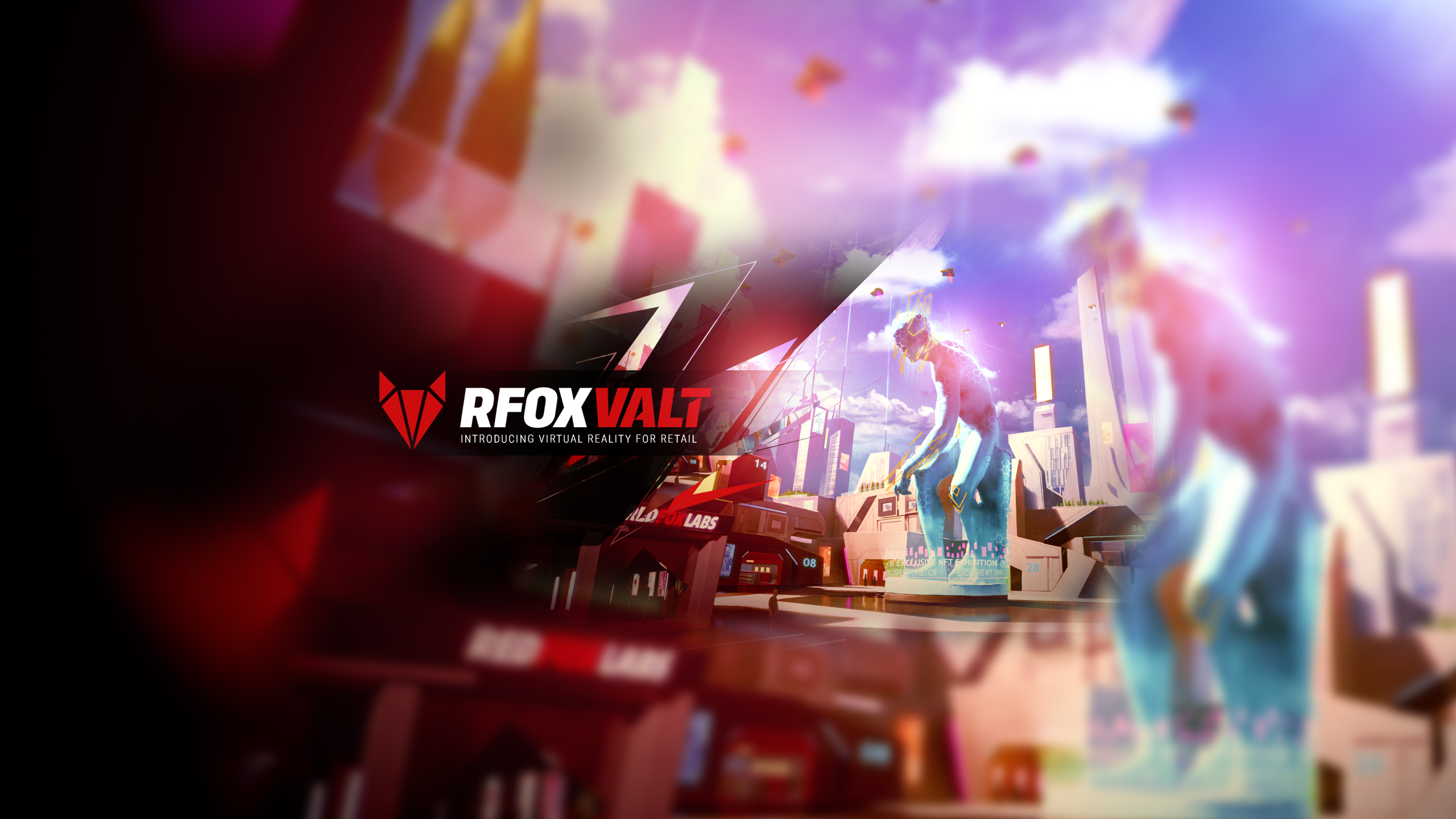 Source: RFOX VALT
RFOX is among a number of rapidly-growing metaverse projects that empower the masses to play, create and earn in a metaverse that has no borders. It aims to be the world leader in immersive technology, with a keen focus on retail, entertainment, rewards and community experiences. RFOX is the native metaverse coin of the RFOX project.
RFOX presents a clever solution in the 21st century: A virtual world in the metaverse which acts as a platform to connect white label services in a central hub. Through an immersive platform called RFOX VALT, creators and businesses can tap into tools for gaming, VR, non-fungible tokens, finance, e-commerce and retail through the RFOX ecosystem.
Users can get onboard the RFOX metaverse easily, and are rewarded generously for their participation in the space.
18. Bloktopia (BLOK)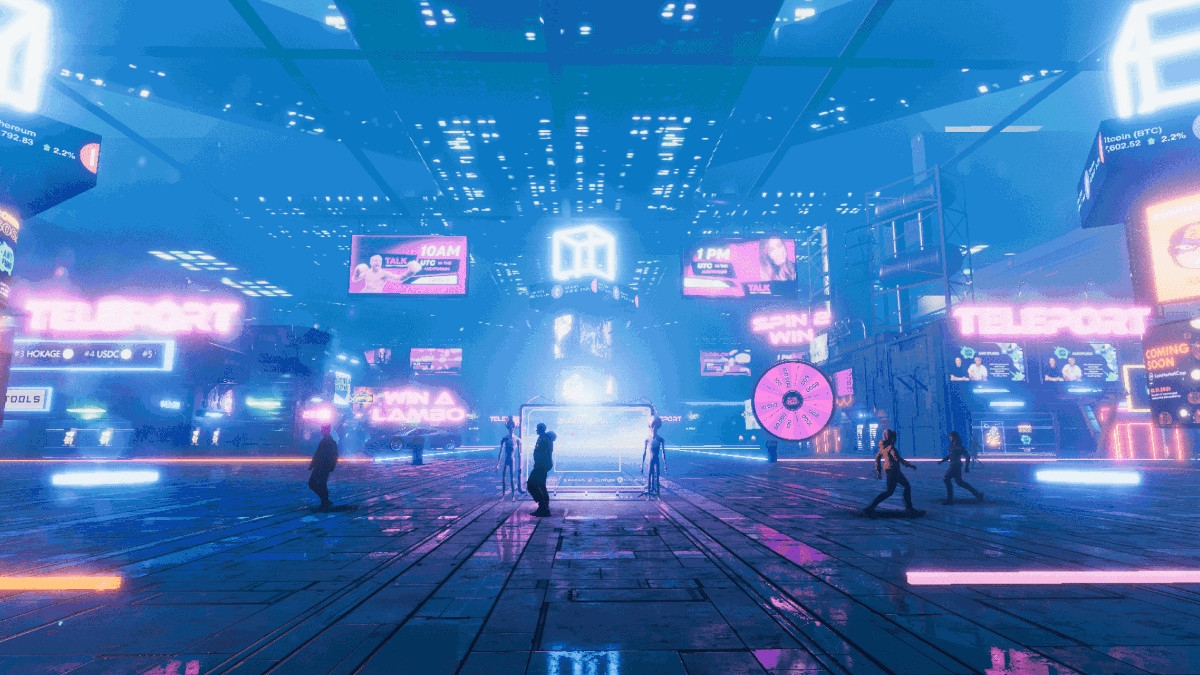 Source: The VR Soldier
Developed as a decentralized metaverse project, Bloktopia is built on the Polygon blockchain. A decentralized VR skyscraper, it consists of 21 levels — a nod to Bitcoin's total supply of 21 million coins. 
This skyscraper built on virtual land acts as a central hub for users to access immersive content and crypto information in one place. Here, "Bloktopians" — or members of the Bloktopia community — can choose to learn the basics of cryptocurrency or delve deep into its technical aspects. They can also earn revenue by owning virtual real estate, playing games, building networks, and more. In addition, advertisers and sponsors can monetize Bloktopia's user base through a unique, dedicated NFT mechanism.
Bloktopia strives to create an engaging user experience by adding various elements which Bloktopians can interact with on the platform. Users can engage in an immersive experience per Bloktopia's four core pillars: Learning, earning, playing and creating.
19. Render Network (RNDR)
RenderToken (RNDR) is a GPU rendering network built on the Ethereum blockchain. It aims to connect artists and studios who require GPU computing power with mining partners who want to rent out their GPU capabilities.
The project was conceived in 2009 by OTOY Inc. CEO Jules Urbach. Launched in 2017, the first public token sale of RNDR was held in October of the same year. A private sale then ensued from January 2018 to May 2018, in which approximately 117 million RNDR tokens were sold at $0.25 per token.
Early adopters of the platform were onboarded onto the RNDR Beta Testnet during the private sale period. Beta node operators and artists worked in collaboration with the RNDR team to build and test the network until its public launch on April 27, 2020.
RNDR is an ERC20 token that serves as the utility token of the Render Token platform. Artists on the network use the token to get GPU computing power from GPU providers (node operators).
RNDR metaverse tokens use a combination of automatic and manual proof of work (PoW) consensus mechanism (in this case, proof of RNDR) to verify that all the digital art has been successfully rendered before payment is disbursed and the artwork released.
Proprietary assets are hashed on upload and sent piecemeal to nodes for rendering, using the inherent security properties of the Ethereum blockchain. All RNDR payments are securely stored in escrow during rendering, and released later to node operators after manual verification of the digital art by the commissioning artist of the work.
Buy & Trade RNDR/USDT on Bybit Spot/Derivatives
20. ApeCoin (APE)
Source: Apecoin
ApeCoin was launched by Yuga Labs in 2022 and is an ERC-20 coin that is native to the Bored Ape Yacht Club (BAYC) community and for Otherside, a metaverse game. Yuga Labs raised about $320 million in a virtual land sale that allowed APE token holders to purchase parcels called Otherdeed, which is the key to claiming land in Otherside.
Otherside is a metaverse game that will feature a full-fledged MMORPG (Massively Multiplayer Online Role-Playing Game) virtual world integrated into the BAYC ecosystem, which means it will likely also utilize ApeCoin in some way.
The ApeCoin token is both a governance as well as a utility token, which will have multiple use cases in the ecosystem, including the participation of governance of the DAO, or even enabling holders to access exclusive mints, games, events, merchandise and services.
Launched on March 17, APE had an initial circulating supply of around 300 million tokens - 30% of the maximum supply. Despite its position as a brand-new token that has experienced major challenges, APE currently has a market cap of $1.015 billion, making it the fourth-largest metaverse coin.
Buy & Trade APE/USDT on Bybit Spot/Derivatives Market
Is Crypto the Key to the Metaverse?
NFTs and crypto are ultimately the keys to accessing the virtual reality of the metaverse. With NFTs, you can access digital assets ranging from virtual homes and businesses to digital clothing for your avatar, digital art or other virtual items. Your NFTs are secured by the metaverse blockchain, protecting your digital property from duplication or hacking.
Although metaverse blockchain technology is well-established, the metaverse itself is still evolving, which means that it hasn't yet taken its eventual form. While there's a lot of hype surrounding what that will look like, much uncertainty continues to swirl around the value of non-fungible tokens. However, many NFTs, including those listed here, have proven their potential for growth and possibility, which is why people are increasingly coming to see them as an investment opportunities.
The metaverse has the potential to unlock numerous possibilities, but the real promise ultimately lies within the user. You can profit from digital assets through the monetization of your digital crafts. Digital assets such as fundraisers, games and collectables can be created, and then tokenized as in-game assets or turned into play-to-earn games. Users are able to invest and trade non-fungible tokens, making real money without ever having to play. It's even possible to create a virtual reality that's just like our own world and improve upon specific aspects. However, it all depends on using a metaverse blockchain that secures and confirms the data it contains — and a cryptocurrency that supports it. Ultimately, the best crypto for future use is the one that grants you access to the world you wish to inhabit.